TCS certificate service
Securing its digital communication channels and related equipment with digital certificates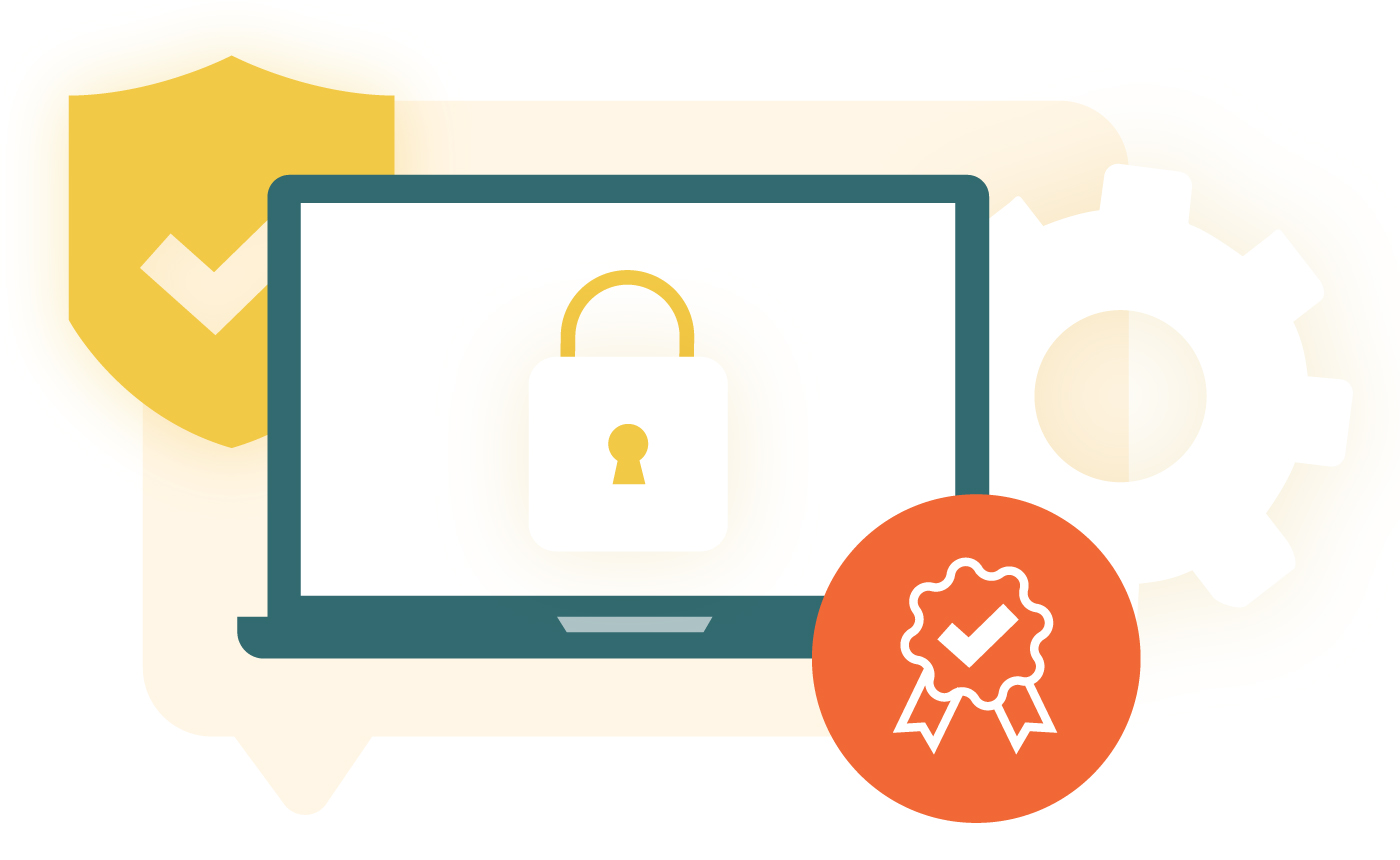 Challenges and features
With the spread of spam, phishing, and identity theft, the security of digital communication channels and related equipment has become essential. Adequate protection from such threats is available to everyone with digital certificates. Luxembourg's research and education community is committed to countering these threats and the Restena Foundation offers protection through different types of digital certificates.
As part of its TCS certificate service, the Restena Foundation offers users, individuals, as well as institutions, 4 types of certificates for most common software (web browsers, e-mail clients, smartphones, etc)
Certificates for individuals
Any individual working in one of the establishments connected to the RESTENA network may use certificates for individuals (clients certificates). These certificates allow them, for example, to be authenticated for a service, to digitally sign documents and messages, and also to exchange information securely online.
Certificates for institutions
Server certificates (SSL/TLS)
Certificates allowing the institution to be authenticated as the owner of its server(s), ensuring the confidentiality and security of electronic exchanges in every communication between their server(s) and external server(s) or web browsers. Visual indicators in the navigation bar, such as a padlock symbol and "https", confirm to the user that their browsing session is secure
Signature certificates for items/code
Certificates allowing the institution to sign its own software and applications and authenticating them as their author
Signature certificates for documents
Certificates allowing the institution to authenticate documents and to be identified as its author. This digital signature is the equivalent of a similar conventional agreement signed by hand.
Benefits
The TCS service offered by the Restena Foundation is based on a contract between the GÉANT organisation managing the pan-European research network and the American certification authority Sectigo for the benefit of research networks (NREN). As an NREN, the Restena Foundation provides, on request, electronic certificate services to all of the connected establishments as well as to their individual users.
More details on the service
Who can benefit?
Higher, Secondary, and Primary Educational Establishments, Special Education, Vocational and Adult Training Centres, Research Institutes, Cultural Institutes, Museums, Ministries
Assistance and support
Please refer to the various guides published in the Sectigo Knowledge Base or contact our helpdesk.
Services
Other services that might be of interest to you
As a teacher, can I obtain a client certificate?

Yes. As a teacher in Luxembourg with an e-mail address ending in @education.lu, you are an individual user of the Restena Foundation services. As such, you can obtain client certificates.

How is the validation process organized to benefit from the TCS certificate service?

The interested eligible institutions have first to return by e-mail to the Restena Foundation the duly completed

TCS service subscription form

.

Upon receipt of this document, the Restena Foundation

process

es

and validates the request, and then

creates an entry

for the interested organisation on the

Sectigo Certificates Manager (SCM) platform

.

The validation of the organisation name and address is performed by Restena Foundation at this stage.

The Restena Foundation contacts the future administrators of the institution with an initial password to the SCM platform, which has to be changed on first login

How can I subscribe to the TCS certificate service?

If you would like to subscribe to the TCS certificate service on behalf of your institution complete and send the

TCS service subscription form

by e-mail to admin@restena.lu

If you benefit from the Restena Foundation services, and would like to get a client certificate, please send an email to

helpdesk@restena.lu

.

A more automated procedure is currently being prepared.

Does a single sign on (sso) solution exist to access to the TCS certificate manager interface?

Is there any user manual available to guide me through the TCS certificate manager interface?

I have subscribed in the TCS certificate service but how long will it take to activate my account?

There is no defined duration to activate your TCS certificate service, but a few working days need to be anticipated.

My institution wants to subscribe to the TCS certificate service, which name and street address is best to choose to pass validation?

If your institution is registered in the

Trade and Company Register

(Registre de Commerces et des Sociétés), please use that exact name and address.

If your organisation is a public institution, please use the exact name and address as stated on the

Public Service Directory

(L'annuaire des sites internet public luxembourgeois).

Why can I not find a subscription form to the TCS certificate service in English language?

The TCS Subscriber form is a legally binding document and it is only available in French language.

What kind of certificates can I get through the TCS certificate service?

If you represent an institution and would like to obtain certificates on its behalf, you can request for 3 types of certificates: server certificates (SSL/TLS), signature certificates for items/code signing and signature certificates for documents.

If you are an individual user in the institution, you can obtain a client certificate.

What if my own organisation is working on behalf of other organisations and would like to make them benefit from TCS certificates?

In this scenario, the Restena Foundation is alone empowered to create all the concerned organisations and make them manageable by your own organisation. Please contact us at helpdesk@restena.lu

Who can benefit to the TCS certificate service?

The TCS certificate service is to the benefit of Luxembourg institutions operating in the sectors of education, research, culture and administration as well as to any individual users of those institutions.
Haven't found the information you needed?