Services
TCS certificate service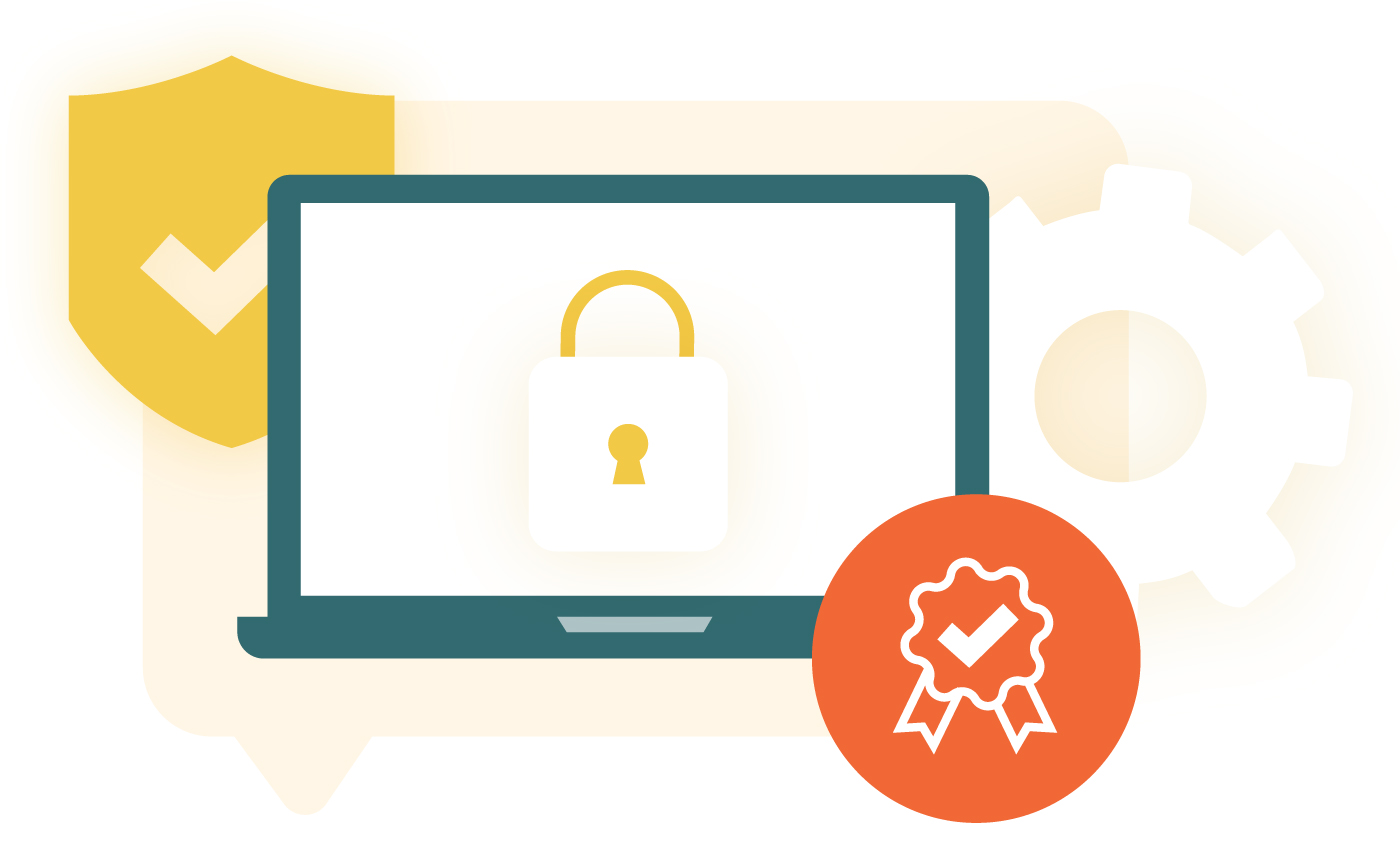 Challenges and features
With the spread of spam, phishing, and identity theft, the security of digital communication channels and related equipment has become essential. Adequate protection from such threats is available to everyone with digital certificates. Luxembourg's research and education community is committed to countering these threats and the Restena Foundation offers protection through different types of digital certificates.
As part of its TCS certificate service, the Restena Foundation offers users, individuals, as well as institutions, 4 types of certificates for most common software (web browsers, e-mail clients, smartphones, etc)
Certificates for individuals
Any individual working in one of the establishments connected to the RESTENA network may use client certificates for natural (person certificates). These certificates allow them, for example, to be authenticated for a service, to digitally sign documents and messages, and also to exchange information securely online.
Certificates for institutions
Server certificates (SSL/TLS)
Certificates allowing the institution to be authenticated as the owner of its server(s), ensuring the confidentiality and security of electronic exchanges in every communication between their server(s) and external server(s) or web browsers. Visual indicators in the navigation bar, such as a padlock symbol and "https", confirm to the user that their browsing session is secure
Signature certificates for items/code
Certificates allowing the institution to sign its own software and applications and authenticating them as their author
Signature certificates for documents
Certificates allowing the institution to authenticate documents and to be identified as its author. This digital signature is the equivalent of a similar conventional agreement signed by hand.
Benefits
The TCS service offered by the Restena Foundation is based on a contract between the GÉANT organisation managing the pan-European research network and the American certification authority DigiCert for the benefit of research networks (NREN). As an NREN, the Restena Foundation provides, on request, electronic certificate services to all of the connected establishments as well as to their individual users.
More details on the service
Who can benefit?
Higher, Secondary, and Primary Educational Establishments, Special Education, Vocational and Adult Training Centres, Research Institutes, Cultural Institutes, Museums, Ministries
Assistance and support
In the event of any issues please consult DigiCert's user guide or contact our helpdesk.
Services
Other services that might be of interest to you
Haven't found the information you needed?