Services
DSL/Fibre access
Accessing RESTENA services from your office at school, at home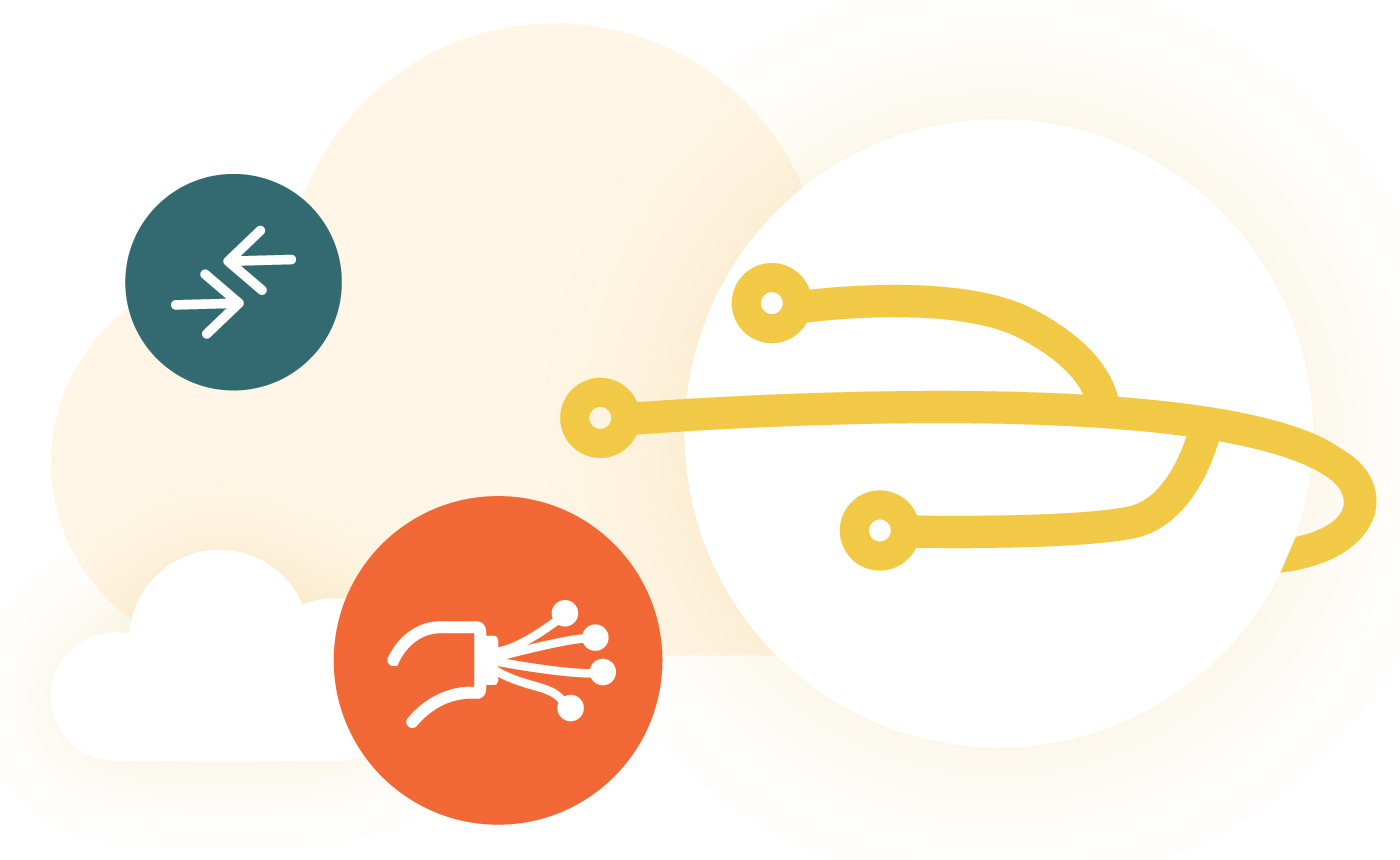 Challenges
At present, most RESTENA services and the majority of services offered by the Centre de gestion informatique de l'éducation (CGIE) are accessible via a simple Internet connection without needing any prior technical set up. Particularly for teachers to be able to work securely online at home, non-institutional individual access is offered.
Setting up a connection to the RESTENA network via leading telecommunications providers in Luxembourg is one of the options that the Restena Foundation offers. Thanks to this direct connection to the network from their home, users can, from their home and on any computing device connected to their local network, access the RESTENA network for professional purposes.
Features
In addition to network access to its connected establishments, the Restena Foundation also offers individual access to eligible users. This access allows users to securely use all of RESTENA's services, such as e-mail, or the services of the Ministry of National Education/CGIE, such as SCOLARIA, from their home office.
Thanks to conventions contracts concluded with three national telecommunications operators (Tango, POST Luxembourg, and Visual Online), the Restena Foundation offers access via DSL or Fibre network with a connection of up to 1 Gbit/s with unlimited volume.
More details on the service
Who can benefit?
Schools, small institutions/organisations/associations in the fields of education, research, individuals (teachers, lecturers, etc.) eligible for RESTENA services.
How to benefit?
Contact the Restena Foundation to receive your service eligibility certificate
Indicate your operator: Tango, POST Luxembourg, or Visual Online
Ensure that you have a subscription or, if not, subscribe to one of the connection options allowing RESTENA access:
Tango
Compatible options: Tango Fibre S – XL (20 –1,000 Mbit/s)
You benefit from current special offers
POST Luxembourg
Compatible options: BAMBOO (individual) / Connected Office (institution)
You benefit from S – XL options (20 – 1,000 Mbit/s) and current special offers
Visual Online
Compatible options: vo.nitro S – XL + pure (20 – 600 Mbit/s)
You will benefit from vo.nitro and current special offers
Note: Any change in access provider may have an impact on the availability of certain services; we recommend that you contact the access provider in question before making any changes.
Some useful information
This service is limited to users of RESTENA services and requires the prior creation of a RESTENA user account
Primary schools and small research institutions benefit, on request, from a DSL/Fibre connection either with or without a fixed IP address.
Individual users who want to benefit from this service must reside within Luxembourg and provide a service eligibility certificate to their selected operator.
Assistance and support
In the event of any access issues, please contact your selected telecommunications operator directly:
Tango: 800 77 777 - free number
P&T: 8002 8004 - free number
Visual Online: 42 44 11 91
Services
Other services that might be of interest to you
Why is the default port for sending e-mail from my electronic messaging blocked?

In an effort to limit the volume of SPAM originating from their network, some Internet Service Providers impose a restriction on their clients by blocking the default SMTP port (25) from sending messages to an SMTP server other than those which are part of their own network.

If the Restena Foundation is not your ISP, you may have trouble sending mail from our SMTP server 'smtp.restena.lu'. In this case, open the settings of your mail software and change the SMTP port used for sending by replacing 25 (default) with 587. To make this change, view our user manual 'Configure your email access'.

Note: Users connected to the internet via the Restena Foundation's 'DSL/Fibre Access' service and users of the Webmail service are not affected by this restriction.
Haven't found the information you needed?