In line with the European Union's Gender Equality Strategy, the Restena Foundation issued its Gender Equality Plan (GEP) at the end of August 2022. Through this exercise, mandatory for all institutions eager to be involved in European projects funded by the Horizon Europe programme, Restena underlines its commitment to the equal treatment of men and women, regardless of their sexual orientation, gender identity or variation in their sex characteristics.
What is the plan for?
As the National Research and Education Network (NREN) for Luxembourg, the Restena Foundation is a constituent of the GÉANT project suite initiated in 2000 to provide a stable and innovative environment for research, education and innovation. A further crucial stage in this suite of projects will start in 2023 with the launch of the GN5-1 project funded by the Horizon Europe Programme. To pursue its commitment, Restena has achieved its gender equality plan that first formalises its mindset and actions.
The plan includes a series of actions focusing, among other things, on national initiatives dedicated to the promotion of women in the field of cybersecurity and digital; the consideration of a balanced gender distribution for recruitment and appointment; flexible and mobile working hours open to all. The plan also introduces a future publication: a code of conduct written for Restena's employees. The Restena's annual report will include the results of the main related activities.
What is the situation at Restena?
Twenty-one people - fifteen men and six women - are working at the Restena Foundation. Men, being two-thirds of the staff, almost entirely manage the technical aspects of the network infrastructure for research and education and the registration of .lu domain names.
While a clear over-representation of men is noticeable on the technical side, the trend is reversed in the administrative professions. This balance, far from being in equilibrium, reflects the reality of the labour market.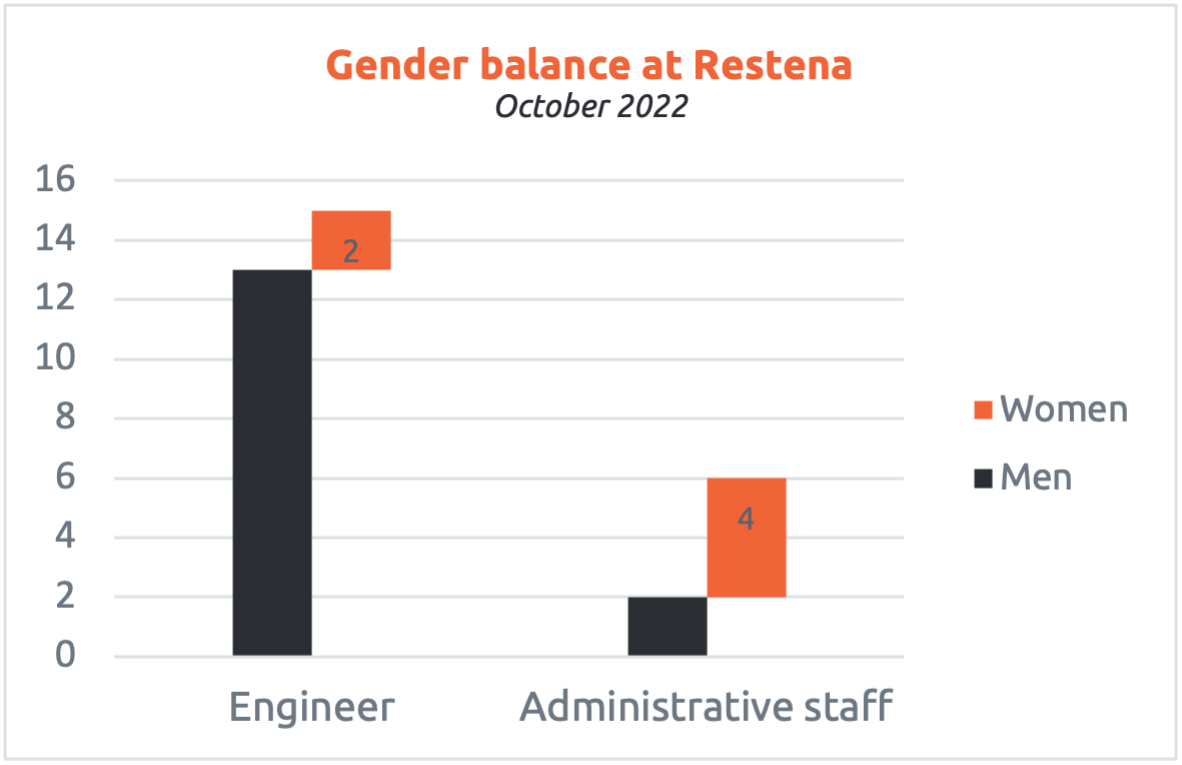 Informations complémentaires